Community Solar Is The Future. Find out More
Hartford Pike Solar Ribbon Cutting Event
The SunLight General Capital and Quahog Solar teams held a ribbon cutting event for the grand opening of Hartford Pike Solar on Friday, June 11. Currently, the project is still actively subscribing customers. Learn more about the project and sign up now to participate in a local renewable energy project, and start saving money on your electricity bill!
King Solar Project Open for Subscriptions
King Solar is the largest community solar project in Rhode Island. It is providing a direct benefit to the local economy through the creation of over 100 jobs in the state in the fields of consulting, engineering, construction and related workers, and has subscribed more than 500 local residents. Sign up now through Arcadia Power to save $75 towards your energy bill!
A-60 White Glove Program
OER has created a participant-limited pilot program to work closely with A-60 customers that are enrolled in community solar programs – the A-60 White Glove Program. This program was created in response to addressing any concerns that A-60 customers may have when signing up for community solar. Learn more about the program now!
Community Solar Snapshot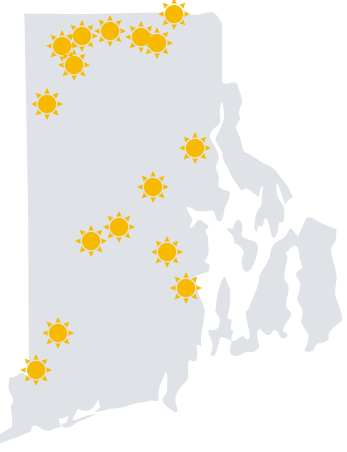 5,398
Customers signed up