King Solar
Project Details:
Project Name:King Solar
Subscriber/Management Company:Arcadia Power
System Size: 16,200 kW
Municipality: North Smithfield
Type: Virtual Net Metering
Status: Open For Subscriptions
King Solar
Project Story
The King community solar project is the largest community solar project in Rhode Island. The site abuts the Landfill Resource and Recovery Superfund site that is currently undergoing a long-term remedial response under the oversight of the Environmental Protection Agency (EPA). TurningPoint Energy and Nautilus Solar have coordinated closely with Rhode Island Department of Environmental Management (RIDEM) and EPA representatives to ensure that the project design has considered any potential future remediation which may be required. The project will incorporate environmental measures including a pollinator-friendly seed mix around and underneath the array.
This solar project off Pound Hill Road, is nearing completion and interconnection is expected in early 2021. As a renewable energy generation resource, the North Smithfield community solar project is expected to produce 18,750,000 kilowatt-hours of solar energy in its first year, providing the environmental equivalent of planting over 10,500 trees or taking over 1,500 cars off the road for the year. The project is providing a direct benefit to the local economy through the creation of over 100 jobs in Rhode Island in the fields of consulting, engineering, construction and related workers. More than 500 Rhode Island residents have been subscribed to this community solar project, and interconnection is expected in late March 2021.
Sign up now through Arcadia Power to save $75 towards your energy bill!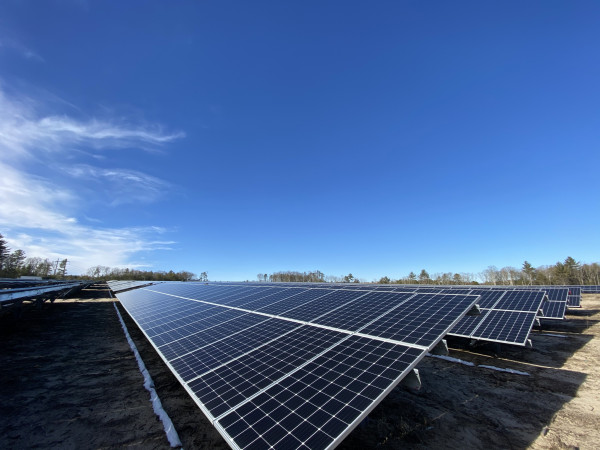 The project was developed by Turning Point Energy.