Palmer Circle 2 Solar

Project Details:
Project Name:Palmer Circle 2 Solar
Subscriber/Management Company:PowerMarket
System Size: 997 kW
Municipality: Hopkinton
Type: Community Remote Distributed Generation
Status: Fully Subscribed
Palmer Circle 2 Solar
Project Story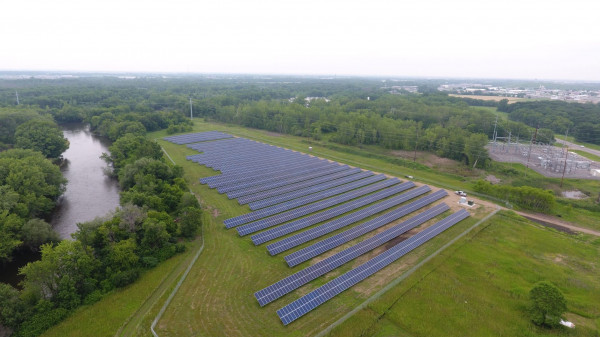 Palmer Circle 2 is one of the newest community solar project to be developed in the Ocean State, delivering clean, local power to the neighborhood. This is 1 MW community solar project will generate over 1,300,000 kWh of solar power and create $20,000 in energy cost savings for those participating. This project is now 100% subscribed, with residents and small businesses from across Rhode Island soon benefiting from their participation in this solar project.
Fun Facts:
It reduces greenhouse gas emissions equivalent to 2,114,080 miles driven

Its' energy generation is equivalent to planting 1,428 trees
It is equivalent to

945,379

pounds

of coal avoided