Echo Valley Solar

Project Details:
Project Name:Echo Valley Solar
Subscriber/Management Company:PowerMarket
System Size: 474 kW
Municipality: West Warwick
Type: Community Remote Distributed Generation
Status: Fully Subscribed
This project was developed by Fairstead.
Echo Valley Solar
Project Story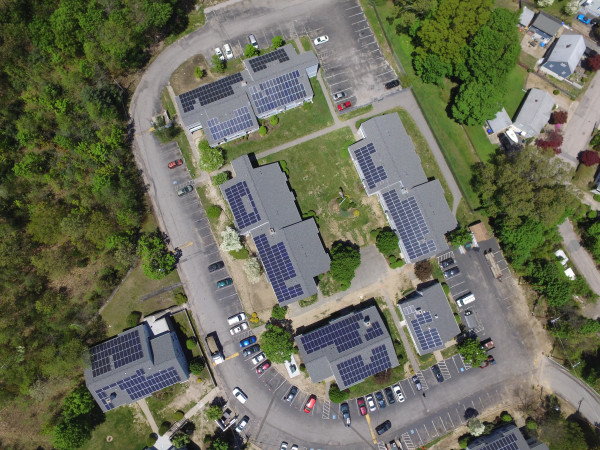 The Echo Valley Apartment Complex is home to the newest community solar project in Rhode Island! This project is expected to produce 581,314 kWh of clean energy annually, which is the equivalent to 449,458 pounds of coal avoided. Fairstead developed this 497-kilowatt system that could supply power to any of the approximately 100 families at Echo Valley and send out any remaining power to residents of the surrounding community who subscribed. In doing so, the array at Echo Valley, which was completed earlier this fall, became the first community solar project located at an affordable housing complex in Rhode Island. The Echo Valley solar array also stands out because of its location in a densely developed town with a large share of low- and moderate-income households. All National Grid - RI customers participating in this community solar project will start getting guaranteed savings on their utility bill each month.
This solar project became operational on August 25, 2020 and is 100% subscribed. While this project quickly sold out, be on the look out for new community solar projects coming online soon in Rhode Island.
Contract Details
CONTRACT TERM
Enjoy participation for the life of the program.
CONTRACT TYPE
Fixed Credit Rate Discount
CANCELLATION FEES
Cancel anytime with 60 days notice.
CANCELLATION INFO
No Fees.