Burrillville Solar, LLC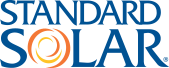 Project Details:
Project Name:Burrillville Solar, LLC
Subscriber/Management Company:Vigilant Energy Management
System Size: 1,199 kW
Municipality: Burrillville
Type: Community Remote Distributed Generation
Status: Fully Subscribed
The Burrillville Solar Phase 1 project is comprised of ground mounted solar (PV) arrays. Burrillville Solar, LLC developed the site and coordinated with Standard Solar Inc. to perform the construction of the PV plants. The projects work with the RE Growth program. Producing renewable energy for the community, the array features more than 11,000 solar modules and produces approximately 5.3 GWh of electricity. That's the CO2 equivalent of removing 3,104,708 pounds of CO2 from the atmosphere.
This solar project became interconnected on October 10, 2020 and is now 100% subscribed. While this project quickly sold out, be on the look out for new community solar projects coming online soon in Rhode Island.